Perfect World has a short way
of making screenshots ,
on your keyboard ,
next to the F12 button
you see a button 'print screen'
(some people with small keys ,keyboards , will see
the name 'prt scr' or 'prnt scrn'
instead of 'print screen' because your
keyboardbuttons are to small )
if you are in the game and
you press on that 'print screen' button next to F12
you are taking a picture of what you see .
Perfect world automaticly saves this picture in his files.
the picture is now saved in : computer ---> C station ---> perfect world map --->Element-->screenshots
to put one of those pictures on a topic here ,
you do the following :
press the 'host image button' you see on this screenshot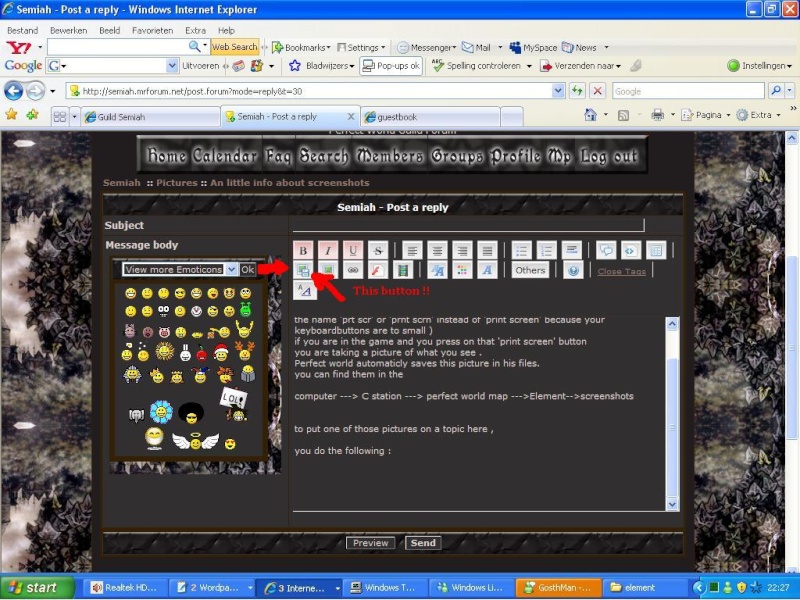 now you will see something to log in .
if you already have a FREE account on this ,
you can just log in ,
but if you never done that before , you click REGISTER
register yourself and then log in .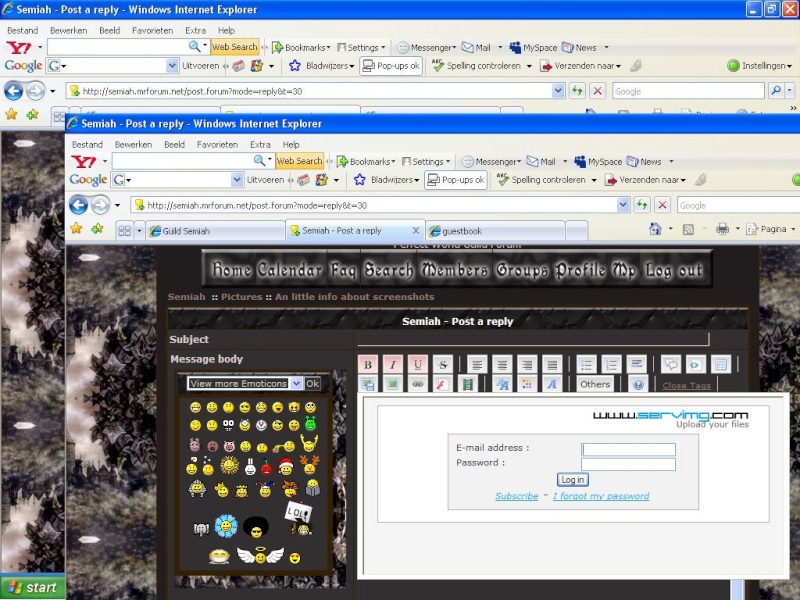 now you will see a 'upload ' button.
click it , then go to your "computer' map --> C station-->perfect world --> Element ---> screenshots
and select the picture you want to .
then click "Host it'
after that you will see 3 codes, the first one is thumbnail
thats for a VERY small picture that people need to click on to make it larger
the second code (that i always use
)
is to show the full picture
and thats the best to use on here.
copy this code (dont use the copy button ,some computers freak out then )
just rightclick the code and click 'copy'
then again click this button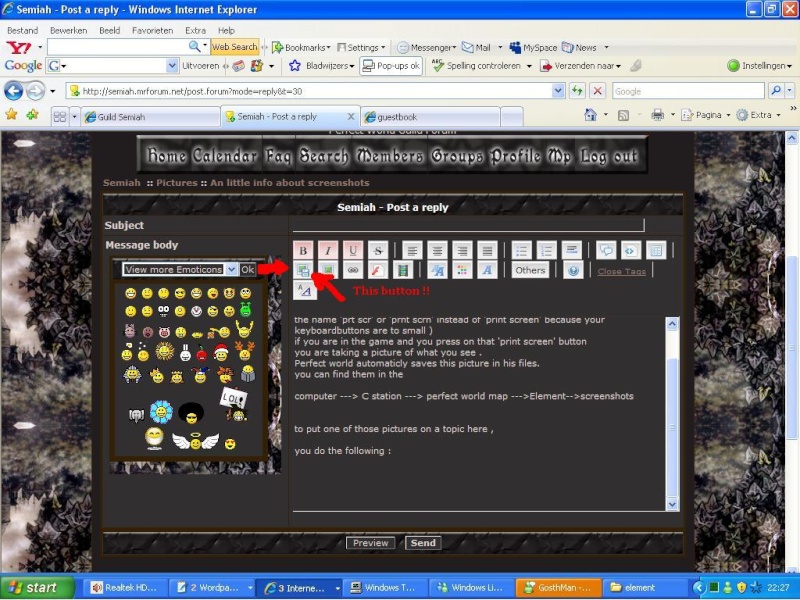 to close everything.
and then rightclick on the place you want your picture,
then press 'PASTE" and then this code you copied will
show up.
then if you are finished , you see 'preview' and 'send'
u can use first 'preview' to see if the code works
but i advice you to just click 'send'
because if something is wrong
you can always edit your topic anyway ^^
if more questions,feel free to ask us